Boston Bruins, St. Louis Blues New Favourites To Win Cup
Published on April 26th, 2019 10:53 am EST
Written By:
Dave Manuel
Click Here To Bet on Stanley Cup Playoffs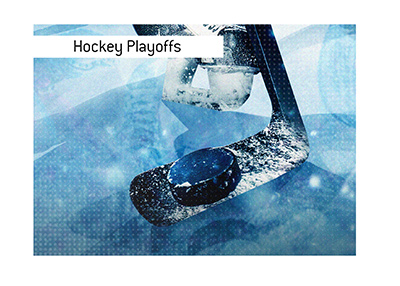 Regardless of what happens in the second and third rounds of the NHL playoffs, there is going to be some very new blood in the finals.
The first round of the playoffs was Upset City, as the Tampa Bay Lightning, Pittsburgh Penguins, Washington Capitals and Calgary Flames were all sent to the exits. Aside from the Boston Bruins, who are just eight years removed from their Stanley Cup victory, all of the remaining teams in the playoffs have either not won the Stanley Cup or are at least a decade removed from their last victory.
The remaining eight teams - Boston Bruins, St. Louis Blues, San Jose Sharks, New York Islanders, Carolina Hurricanes, Colorado Avalanche, Columbus Blue Jackets, Dallas Stars - all have a great shot of winning the Cup. There are really no long shots at this point, as all of the teams have the talent needed to win.
-
As of this moment, the Bruins and Blues have the best odds of winning the Cup, likely due to their strong goaltending. Here are the current outright betting odds to win the Cup, courtesy of Bet365:
Source: Bet365
Time Stamp:
April 26th, 2019 10:44 am EST
Odds Subject to Change
Boston Bruins, 4.00
St. Louis Blues, 5.75
San Jose Sharks, 6.50
New York Islanders, 7.00
Carolina Hurricanes, 7.50
Colorado Avalanche, 8.00
Columbus Blue Jackets, 10.00
Dallas Stars, 11.00
-
The Boston Bruins still have some holdovers from their Stanley Cup run in 2011, so it's certainly not a surprise that they would be the favourites to win. The Bruins are built for a long Cup run, and there isn't anybody left in the East that they should really fear.
The Sharks are still riding high after their dramatic (and controversial) win over the Vegas Knights in the first round. The Sharks have a great deal of experience on their side and have to be considered one of the favourites to come out of the West.
The Blues, on the other hand, have a very stingy defense and one of the best young goalies in the league who has already shown that he can stand up to the post-season pressure. The Blues have some exceptional home ice advantage and will be a very tough out as well.
This should be a fantastic rest of the Stanley Cup playoffs, and we just might get some new blood winning the entire thing this year.