New Jersey Set To Become Betting Capital of United States
Published on February 13th, 2020 4:46 pm EST
Written By:
Dave Manuel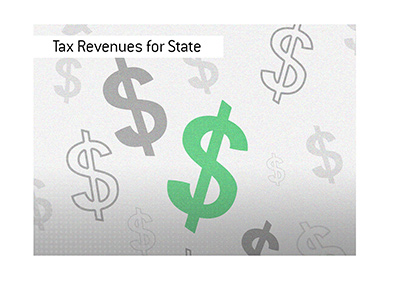 When the Supreme Court struck down the federal prohibition on sports betting in the spring of 2018, the state of New Jersey was absolutely chomping at the bit to become one of the first states to offer legal sports betting to its residents and visitors to the state.
In fact, legislation was already written and ready to go at the time.
The decision to move quickly following the ending of sports betting prohibition now seems like a very wise move in retrospect, as New Jersey is on pace to take over from Las Vegas as the betting capital of the country.
In 2019, over $4.5 billion was wagered on sports in New Jersey. This compares to a total betting handle of $4.74 billion for the state of Nevada through the first 11 months of 2019 .
The massive betting interest in New Jersey resulted in $299 million in gross revenues for New Jersey sportsbooks in 2019, and $36.7 million in much-needed tax revenues for the state.
FanDuel and DraftKings are absolutely dominating in the state of New Jersey, as these operations (along with the associated FoxBet, PointsBet brands) accounted for nearly $230 million of the $299.3 million in total gross revenues in 2019.
-
2020 is off to a great start for the New Jersey sports betting industry as well, as sportsbooks in the state took in $540 million in bets in January, which is their highest January number on record.
This $540 million betting handle resulted in revenues of $53.6 million for New Jersey sportsbooks.
With the Super Bowl taking place in February, the total take should be high once again in February.
-
In addition to all of the tax revenues from sports betting, the state of New Jersey also benefits from the increased number of visitors, as many people are travelling to the state to place wagers on sports.
All in all, this development has been a win/win for New Jersey and is going to greatly transform the state going forward.