Senate of Canada Passes Bill C-218 By Vote of 57-20
Published on June 22nd, 2021 6:44 pm EST
Written By:
Dave Manuel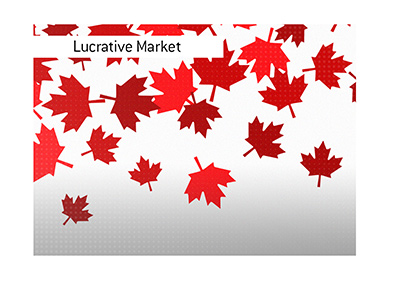 Single-game sports betting is finally coming to Canada.
If you asked most people about single-sports betting being legalized in Canada, they'd almost uniformly give you the same response:
It's not already legal?
The Canadian sports betting scene has always been a mix of the "grey market" and provincial betting options.
If you played any of the provincial betting options at your local store, you'd know that you could only bet on a "parlay" on unrelated games, unless you used an offshore book or one of the sportsbooks that elected to serve the Canadian "grey market".
Sportsbooks weren't allowed to advertise their real money sites in Canada, as technically they weren't legally allowed to operate in the country. This meant that sites would advertise their "free" .net offerings instead.
-
After today, sites will likely be able to start serving the Canadian market shortly, on a province by province basis.
C-218, which passed the Canadian Senate by a vote of 57-20, will allow provinces to begin offering single-game sports betting.
This will likely lead to provinces choosing to license sites to operate in their markets.
DraftKings and MGM are just two of the sites that commented on today's news and indicated that they will be moving quickly to try to enter the Canadian market.
-
Canada is considered a very lucrative market due to its love of sports (especially hockey and basketball) as well as its high per capita income.
Publicly traded companies had to avoid the Canadian market, as it was not expressly legal to operate within the country.
This will change shortly, thanks to the passing of C-218 into law.