Canadians Can Bet on Single Sports Events Legally as of August 27th
Published on August 12th, 2021 4:42 pm EST
Written By:
Dave Manuel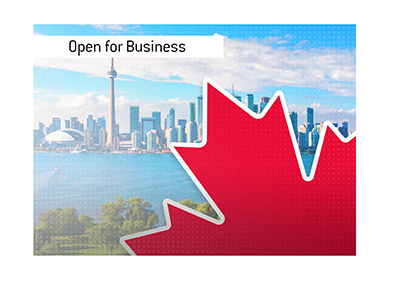 Canadian bettors - start your engines.
After years of negotiations and bill readings, Bill C-218 is set to take effect on August 27th in Canada.
Bill C-218 officially creates a regulated environment in Canada so that people can bet on single sports events legally.
Many Canadians didn't even know that they weren't allowed to bet on single sports events until recently.
This is because Canada was considered a "gray market", where many sports betting companies continued to operate. There was nothing much in the way of enforcement of the "laws" that were on the books - publicly traded sports betting companies stayed out of the country, while privately held companies mainly stayed in.
-
So what changes on August 27th in Canada?
To start, you will quickly notice the influx of new betting options in the country if you live in Canada.
Companies like DraftKings, FanDuel and PointsBet have already indicated that they intend on entering the Canadian market the moment that they are allowed to do so.
In addition, you will notice a tremendous increase in the marketing of betting companies in Canada, especially during sporting events.
In the past, "dot net" companies would market free betting services, though this will soon change.
-
There are winners and losers in this announcement.
The winners are Canadian bettors, who will suddenly be inundated with betting companies that will be desperate for their business.
In addition, publicly traded companies like William Hill, DraftKings and others will benefit, as Canada is a lucrative market that loves betting and loves sports.
The losers? Offshore betting companies, privately held companies that continued to serve the Canadian market and illegal bookmakers.