Seattle Seahawks Currently Five Point Underdogs Against Atlanta Falcons
Published on January 11th, 2017 2:39 pm EST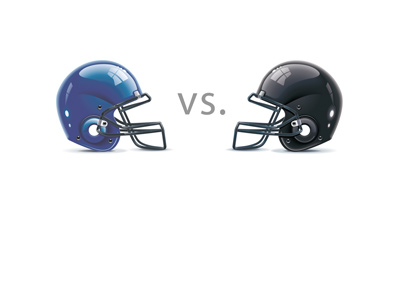 The Seattle Seahawks find themselves in an unfamiliar situation heading into this Saturday's playoff game against the Atlanta Falcons - they are underdogs.
The Seahawks have been one of the most dominant teams in the NFL over the past couple of years. There was their win in the Super Bowl a few years ago which was followed by an ultimately unsuccessful return trip the very next year. With the likes of Russell Wilson, Doug Baldwin and Richard Sherman, the Seahawks have consistently been one of the NFL's best teams over the past 3-4 years.
The Atlanta Falcons, led by MVP candidate Matt Ryan, have been one of the league's most pleasant surprises this year. After years of falling short, things finally clicked for the Falcons this season. Their offence, filled with weapons such as Ryan, Julio Jones and Devonta Freeman, was nearly impossible to stop this season.
The Seahawks don't have as formidable of a defence as they did in the past, so this game could very likely turn into a shootout. The Seahawks will miss Earl Thomas greatly, and they will have to come up with an imaginative game plan to try and stop the Falcons' offence.
The good news for the Seahawks? They have a number of potent offensive weapons, including Wilson, Baldwin, Thomas Rawls and Jimmy Graham. Rawls had a breakout week against the Detroit Lions last weekend, looking nearly unstoppable as he rumbled for over 160 yards. The Seattle Seahawks' gameplan will likely be to slow the game down with a Rawls-centric running attack.
The Falcons, on the other hand, will look to rely on what got them this far - Matt Ryan and the rest of the offence.
-
Here are the current odds for this game:
Spread
Seattle Seahawks, +5, 1.90
Atlanta Falcons, -5, 1.90
Total
Over 51.5 points, 1.90
Under 51.5 points, 1.90
Money Line
Seattle Seahawks, 2.90
Atlanta Falcons, 1.43
-
How will the relatively inexperienced Atlanta Falcons perform when the lights are shining the brightest?
I think that the Seahawks are going to run the ball down the Falcons' throats on Saturday. With the Seahawks' championship pedigree, getting them plus five points is too much to pass on.