Scottie Barnes' Odds Already On The Move
Published on October 23rd, 2021 1:55 pm EST
Written By:
Dave Manuel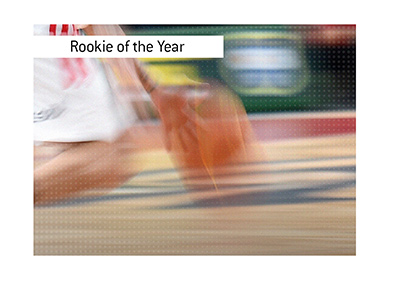 The Toronto Raptors surprised many when they selected Scottie Barnes with the fourth overall pick in the 2021 NBA Draft.
It's very early going so far, but the early returns on Barnes are promising, and his Rookie of the Year odds are already on the move.
Cade Cunningham (#1 overall pick) and Jalen Green were seen as the two early favourites to win the Rookie of the Year award.
Cunningham, however, is going to get his season off to a late start due to injury, while Green's first couple of games were largely underwhelming.
Scottie Barnes, however, turned in a superlative performance in his second ever game, putting up 25 points and 13 rebounds in 35 minutes of play against the Boston Celtics.
The Celtics are one of the NBA's most popular franchises, so there were plenty of eyeballs on Barnes in the game.
This led to many people to put down bets on Barnes winning the Rookie of the Year title, and his odds are on the move as a result.
-
Heading into the season, most books had Barnes at around 10.00 or 11.00 to win the Rookie of the Year award.
Now, after just a few games, his odds are down as low as 7.00 at some books.
Some of the European-facing books have been slower to update their odds, which would give you some opportunity to get down some wagers at a pretty decent value.
-
Barnes is in a great situation in Toronto, as he is surrounded by some strong players and will get the opportunity to put up some big minutes.
The fact that he played 35 minutes in his first game should be very encouraging to people who have put down a wager on Barnes to win the Rookie of the Year award.
-
Barnes' biggest challenge will likely come from a healthy Cade Cunningham, who should be returning when the Pistons return home from their road trip.