Mac Jones Continues To Be Betting Favorite To Go #3
Published on April 8th, 2021 12:45 pm EST
Written By:
Dave Manuel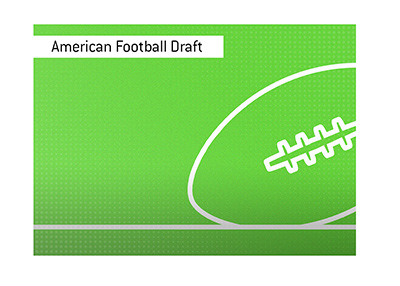 According to Fanduel.com, the top two picks in the upcoming NFL Draft are more or less locked in.
Trevor Lawrence is the overwhelming favorite to be taken #1 by the Jacksonville Jaguars, to the surprise of absolutely nobody.
Zach Wilson has emerged as the CLEAR favorite to be taken by the New York Jets, as he is currently -3000 to be drafted with the #2 overall pick.
The #3 pick (owned by the San Francisco 49ers) is where things get interesting.
The 49ers are rumored to be interested in Mac Jones, and the odds certainly reflect that, as Jones is currently the favorite to be taken by the 49ers at #3. For many 49ers fans, this is the wrong pick - so much so, in fact, that many 49ers fans think that Shanahan and company are simply throwing up a smoke screen.
Justin Fields has impressed many so far, and some think that the 49ers may pivot and take Fields at the draft.
There is also another name of interest that will become apparent once you read the current betting odds (courtesy of Fanduel) for the #3 pick:
Mac Jones, -210
Justin Fields, +160
Trey Lance, +300
Zach Wilson, +1200
Kyle Pitts, +5000
Penei Sewel, +6000
DeVonta Smith, +11000
-
The name that should pop up for you is Trey Lance.
Lance is considered by many to be one of the purest talents in the draft. He is a name to watch, as he has been moving up on the "#3 Overall pick" odds list.
Some think that the 49ers may be throwing everyone off and may actually be planning on taking Lance at #3. Lance would presumably observe for a year while Jimmy G handles the starter duties.
This is obviously still a long shot, though Lance is steadily moving up on the list, and it is something to watch.
-
As of this moment, however, Mac Jones continues to be the betting favourite to be drafted at #3 by the 49ers.