Will a Superstar Win The Masters or Somebody Unheralded?
Published on April 6th, 2019 9:03 pm EST
Written By:
Dave Manuel
Click Here To Bet on Rory McIlroy To Win Masters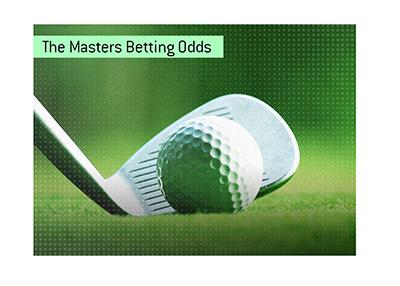 The 2019 Masters is just a few days from getting underway.
There are many great golf tournaments that take place every year, though the Masters has a special place in the hearts of golfing fans across the world. There is just something special about the Green Jacket, and the Masters is really the official kickoff of the golfing season.
The Masters has provided golf fans with many great moments over the years, including the 1997 Masters that was won by Tiger Woods and Phil Mickelson finally taking down his first Green Jacket.
The Masters is an absolute pressure cooker in terms of pressure, which has caused many golfers to wilt over the course of the years. For this reason, the more experienced golfers, including the likes of Tiger Woods, Rory McIlroy and others, have much better odds to win compared to some of the other golfers in the event.
In fact, Rory McIlroy is currently the favourite to win the Masters by a considerable margin. This comes despite the fact that McIlroy's best finish in a Masters was a 4th place finish in 2015, and his last major tournament win coming in 2014.
Remember - McIlroy collapsed in the final round of the 2011 Masters, and there is no doubt that Rory will want to exercise these demons, though he'll have to do so in a field that is absolutely filled with sharks - and Tigers.
Dustin Johnson has the second best odds to win the event, as he is currently listed at 11.00 to win. Johnson, the 2016 PGA Player of the Year, finished tied for 4th in 2016 in the Masters, and won the US Open that same year. There is no doubt that Johnson is one of the most talented entrants in this year's tournament.
Next up on the list - Tiger Woods, who saw his game round back into form in 2018. Tiger has won four Masters events in his life (1997, 2001, 2002, 2005), and it seems to be just a matter of time before he captures another major. Will he do it at this year's Masters tournament? Tiger is currently 15.00 to win the tournament.
Some of the other big names and their odds to win, courtesy of Bet365:
Source: Bet365
Time Stamp:
April 6th, 2019 8:48 pm EST
Odds Subject to Change
Justin Rose, 15.00
Jordan Spieth, 19.00
Phil Mickelson, 41.00