Overturning of Man City's Two Year Ban Impacts Many Teams
Published on July 14th, 2020 11:02 am EST
Written By:
Dave Manuel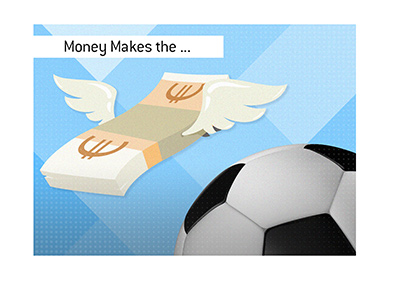 Earlier this week, Manchester City won its appeal of their two-year ban from UEFA competitions (Champions League).
The Court of Arbitration for Sport found that Man City "did not disguise equity funding as sponsorship contributions but did fail to cooperate with UEFA authorities".
In the end, Man City had their fine reduced from $32 million to $11 million, and now are free to participate in Champions League next year.
This ruling had a big ripple effect that will impact many teams.
As of this moment, Liverpool and Manchester City have both qualified for 2020/21 Champions League spots.
With three games left in the season, there are three teams that likely have legitimate shots for a Champions League spot, as Chelsea, Leicester City and Manchester United are all within 1 point of each other. Two of these three teams will earn Champions League spots, assuming that the Wolves or Sheffield United can't pull off a miracle comeback.
If Manchester City had been banned for next season, Chelsea, Leicester City and Manchester United all likely would have earned UCL spots for next year.
-
The decision to overturn Man City's ban spills into Europa League qualification as well.
Prior to the decision, the Wolves were sitting pretty to earn a spot to the Europa League tournament.
Now, with one of Chelsea, Leicester City and Manchester United likely to earn the 5th place Europa League spot, teams like the Wolves, Sheffield United and Tottenham will likely be on the outside.
Arsenal, which is in the FA Cup still, will need to win the FA Cup to qualify for the Europa League. This will be a tall task, as they'll need to beat Man City and then the winner of Manchester United v Chelsea.
The final way to qualify is to win the EFL Cup, which earns a passage into the second qualifying round of the Europa League.
-
You can see why supporters of clubs like Manchester United were so outraged by the ruling, as it makes it much harder for them to qualify for Champions League next season.