Massive Difference Between Jaren Jackson Jr.'s Home/Away Defensive Stats
Published on January 28th, 2023 9:51 pm EST
Written By:
Dave Manuel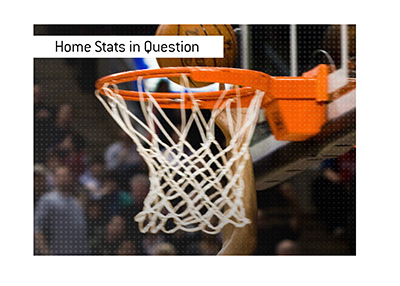 A Reddit post about the defensive statistics of Jaren Jackson Jr. (Memphis Grizzlies) while playing on home court has caught the attention of both the NBA and sportsbooks.
Earlier today, a user by the name of "AdMassive6666" started a thread on r/nba called "Memphis Grizzlies scorekeeper posting fraudulent numbers".
In the post, "AdMassive6666" points out that Jaren Jackson Jr.'s defensive statistics (steals, blocks, steals/blocks) are MUCH higher on home court this season compared to on the road.
The numbers definitely raise some eyebrows - here is the home/away split for Jackson Jr.'s defensive numbers so far this season (avg per game):
Blocks
4.13 blocks/game at home
2.19 blocks/game on the road
Steals
1.4 steals/game at home
0.63 steals/game on the road
Blocks/Steals
5.5 blocks/steals at home
2.82 blocks/steals at home
-
"AdMassive6666" raises the question - is this type of difference in statistics reasonable, or is there something more nefarious going on?
The user then goes on to break out specific instances where there are "questionable or outright WRONG steals and blocks given to Jackson".
Here is the Reddit post in question that started everything:
Memphis Grizzlies scorekeeper posting fraudulent numbers
-
In this day and age of legal sports betting in many US states, there is a hyper-focus on statistics. There are millions of dollars bet on steals, blocks, points, assists, rebounds, etc. on any given day of NBA action.
In addition, there is a great deal of money bet on futures bets, such as the Defensive Player of the Year prop, which Jackson Jr. was the favorite to win heading into this week, after being a massive underdog earlier in the season (he was injured).
-
One sportsbook - Caesar's - has already taken Defensive Player of the Year betting off the board for the moment.
The NBA has even weighed in on the situation, as Tim Frank, the VP of League Operations Communications, had this to say earlier today:
"In order to ensure the integrity of our game statistics, auditors, independent of the statisticians on-site, review all plays and stats decisions in real-time during NBA games. If changes are necessary, they are made at that time or following a postgame review. All of the plays questioned in the post on Memphis games were scored consistently within the rules set forth by the NBA statisticians manual."
Many are disagreeing with this statement by the NBA, as these people believe that some of the plays were blatantly scored incorrectly and that there is no grey area.
-
According to reports, the Grizzlies are using the same scorekeeper this season as they did last season, where the statistics were found to be more evenly balanced between home and away games.
Nobody is being accused of anything at this time - people are simply pointing out that there is a massive statistical discrepancy between Jackson Jr.'s home and away defensive stats, and that some of the plays were clearly scored incorrectly.
There will almost certainly be much more on this story over the next few days. We'll update this page as more information comes in.