Elgin Baylor Scored 61 Points in 1961/62 NBA Finals
Published on June 1st, 2022 1:24 am EST
Written By:
Dave Manuel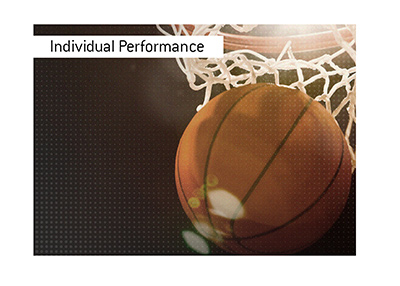 The 1961-62 NBA Finals between the Los Angeles Lakers and Boston Celtics is considered to be one of the greatest NBA Finals of all time.
The series featured some of the very best players in the history of the NBA, including Elgin Baylor, who turned in Herculean efforts to try to give his team the victory.
His biggest performance of the series came in Game 5.
The series was tied 2-2 heading back to Boston, and Baylor knew that he needed to give his team a massive effort.
The result? A 61-point frenzy for Baylor, who would play every minute of the game in a winning effort.
Here was Baylor's stat line from the game:
48 minutes
22-46 from the field
17-19 from the free throw line
22 rebounds
Baylor would end up averaging over 40 points per game in that series, though his team would come up just short, as the Lakers lost Game 7 110-107.
-
A total of
seven
players have scored 50 or more points in a NBA Finals game. They are:
Elgin Baylor
4/14/1962
61 points
Michael Jordan
6/16/1993
55 points
Rick Barry
4/18/1967
55 points
Jerry West
4/23/1969
53 points
Lebron James
5/31/2018
51 points
Giannia Antetokounmpo
7/20/2021
50 points
Bob Pettit
4/12/1958
50 points