FBS Record Belongs To Connor Halliday, Patrick Mahomes
Published on November 22nd, 2020 12:10 am EST
Written By:
Dave Manuel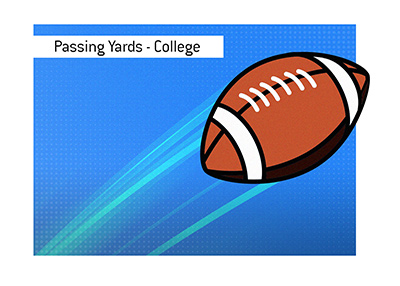 October 22nd, 2016 was a great day for Patrick Mahomes.
Not only did Mahomes pass for 734 yards against Oklahoma, tying the FBS record for most passing yards in a game (Connor Halliday held the record by himself for two years prior to that), though he also drew the attention of many NFL teams as a result of his performance. The Kansas City Chiefs were particularly enthralled by what they saw, and the rest is history.
In total, Mahomes had a total of 819 yards, which is also a record.
Here are some of the highlights from the game:
Connor Halliday, who would go undrafted, would play with the Washington Redskins for a year before heading to the CFL.
Here are the highlights of Connor Halliday's performance:
-
Taylor Heinicke of Old Dominion has the FCS record of 730 passing yards in one game.
Here are highlights of Heinicke's performance against New Hampshire on September 22nd, 2012:
-
The Division II record for passing yards in a game is held by J.J. Harp, who tossed for 695 yards in a September 12th, 2009 game between Eastern New Mexico and Southeastern Oklahoma.
J.J. Harp would attempt an astonishing 94 passes in the game.
-
The record for passing yards in ANY college football game belongs to Sam Durley, who passed for 736 yards in a Division III game between Eureka and Knox (IL) on September 1st, 2012.