Where To Bet on WA Guineas
Race Details:
Date: 2023.11.20
Grade: 2
Open To: Horses Three Years
Track: Turf
Length: 1,600 metres
Location: Australia
The WA (Western Australian) Guineas takes place at the Ascot Racecourse in Perth, Western Australia every year.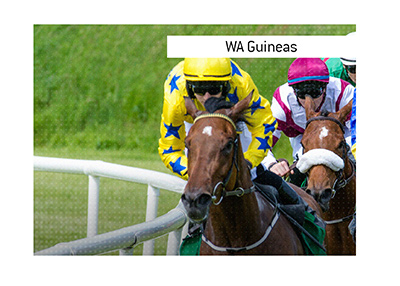 The race, which is a Perth Racing Group 2 Thoroughbred Race, is open to three year-olds at set weights - 56 1/2 KG for Colts and Geldings, and 54 1/2 KG for Fillies.
The race, which is sponsored by Sky Racing, usually has a purse of around half a million dollars.
The race was first held on November 15th, 1937, to celebrate the King's birthday.
The race is run on a 1,600 metre turf course.
Some of the recent winners of the WA Guineas includes War Saint, Arcadia Queen and Perfect Jewel, to name a few.
--
View more
Horse Races