Derby Stakes Betting Odds
Race Details:
Date: 2024.05.31
Grade: 1
Open To: Three Year-Old Fillies and Colts
Track: Turf
Length: 2,420 Metres
Location: England
The Derby Stakes, aka "The Derby", is a Group 1 flat horse race that takes place at the Epsom Downs racecourse in June of each year.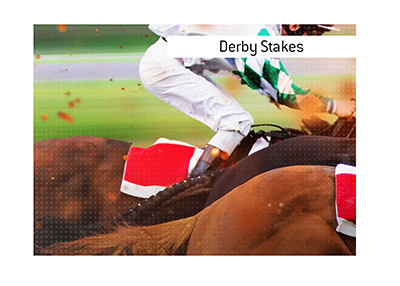 The race, which is open to all three year-old colts and fillies, is one of the biggest races in England, with a purse that easily tops £1,000,000.
The Derby, which began in 1780, is one of the biggest horse races in Europe, with a massive global TV audience.
-
2023 Winner:
R. Moore, riding Auguste Rodin, trained by Aidan O'Brien
--
View more
Horse Races