Where To Bet on Supreme Novices' Hurdle
Race Details:
Date: 2024.03.12
Grade: 1
Open To: Horses Aged Four Years and Older
Track: Grass
Length: 3,298 metres
Location: United Kingdom
The Supreme Novices Hurdle usually kicks off the Cheltenham Festival.
The race is a Grade 1 National Hunt hurdle race that is run on the Old Course at Cheltenham Racecourse in Cheltenham, England.
The course is open to all horses four years and older, though the fact that the race is targeted towards novices means that winning horses typically don't re-enter the event.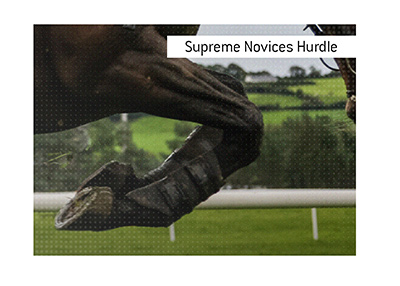 The course stretches nearly 3,300 metres and there are eight hurdles that must be jumped. As the name suggests, this event is open to novice hurdlers.
As this is the first event of the Festival, the race is preceded by the "Cheltenham Roar", which is when the onlookers shout and yell to bring in the start of the Cheltenham Festival.
The purse for this event is usually a little over £100,000.
The race was initially known as the Gloucestershire Hurdle and was first run in 1946.
--
View more
Horse Races