Where To Bet on Railway Stakes 2020
The Railway Stakes (also known as the Sistema Railway Stakes) takes place at the Ellerslie Racecourse in Auckland, New Zealand on New Year's Day every year.
The race, which started all the way back in 1890, is a sprint race that is run on a 1,200 metre turf track. The race is open to thoroughbreds, 3 years and older.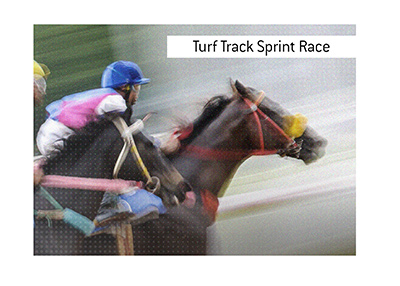 The purse for the event is substantial, as it is currently set at $200,000 NZD.
There have been some pretty massive underdogs win this race over the past decade - Jacowils came in at a 104-1 underdog in 2009, and Miss Raggedy Ann won after being a 86-1 underdog in 2011.
Santa Monica is the reigning and defending champion - prior to that, the winners included Volpe Veloce, Start Wondering, Ryan Mark and In Style.
-
Let's take a look at the odds for this race, as well as some notes on some of the key horses that will be participating:
Source: Bet365
Time Stamp:
December 16th, 2019 3:07 pm EST
Odds Subject to Change
Media Sensation, 6.00
Winter Bride, 6.00
Julius, 6.00
Dama Zorro, 9.00
Princess Kereru, 11.00
Avantage, 13.00
Kali, 13.00
Volpe Veloce, 13.00
Sprint Heat, 15.00
Marzemino, 17.00
Dawn Patrol, 17.00
Evalina, 17.00
Mr. Universe, 17.00
Endless Drama, 21.00
Santa Catarina, 21.00
Its Destinys Child, 26.00
Princess Amelie, 34.00
Scott Base, 34.00
Speedy Meady, 34.00
Princess Rihanna, 34.00
Santa Monica, 34.00
Woodcote Lass, 34.00
Equinox, 34.00
Pretty to Sea, 51.00
Ronchi, 51.00
Rikki Tikki Tavi, 67.00
Malambo, 67.00
Short Fuse, 101.00
Air Centre, 126.00
Bit Lippy, 126.00
Casaquinman, 151.00
The first thing that should jump out at you is that the defending champion, Santa Monica, is listed at 34.00 to win.
Media Sensation was purchased in 2017 for NZD $425,000 and has won six times since then (in a total of 12 races). In its last two races, Media Sensation has finished 2nd and 1st respectively, and led both races early on.
Winter Bride is certainly not a pushover, however, as this horse has a total of 24 career starts and 9 career wins. Winter Bride's career winnings easily top the half-million dollar mark.
Finally, Julius is also listed at 6.00 to win. Julius has been in good form as of late, notching a victory earlier in December. Julius has won 53% of the races that it has entered (53%) and shouldn't be overlooked.
Race Details:
Grade: 1
Open To: Thoroughbreds, 3 YRs and Older
Date: January 1st, 2020
Surface: Turf
Length: 1,200 M
Country: New Zealand