Where To Bet on Perth Cup 2022
→ Click Here To Bet on the Perth Cup ←

(Ad)



The Perth Cup is one of the biggest horse races of the year in Australia and takes place at the start of each New Year.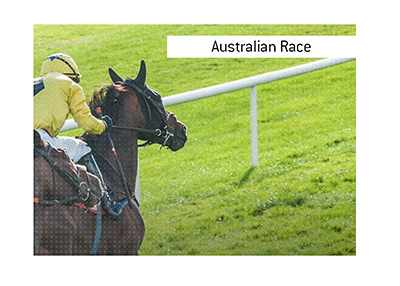 The race, which is a Perth Racing Group 2 Thoroughbred race with a quality handicap, is run at the Ascot Racecourse. Ascot is a left-handed turf track that measures in at 2,400 metres.
The race is open to horses 3 years and older and has a total purse of $500,000 AUD.
The reigning and defending champion is "Star Exhibit", who will also be in the race this year. Star Exhibit also won in 2016.
The Perth Cup is well-known for a major crash that took place in 2008, which resulted in the injuries of three jockeys and the deaths of two horses.
The event was first run in 1887 and is sponsored by TabTouch.
--
While Star Exhibit won the race last year, Mississippi Delta is the favourite horse to win the race, and for good reason.
Mississippi Delta has won 9 of the 18 races that he has entered over the course of his career, and he has total prize money of nearly $500,000.
Star Exhibit has won 12 of the 36 races that he has entered over the course of his career and has collected a staggering $1.5 million in total prize money.
In most circumstances, this would likely be a two-horse race, though the quality handicap makes things a bit more difficult.
Race Details:
Grade: 2
Open To: Horses Aged Three Years and Older
Date: January 4th, 2020
Surface: Turf
Length: 2,400 Metres
Country: Australia