Where To Bet on The Marsh Hurdle (The Long Walk) 2020
The "Long Walk Hurdle", also known as the "Marsh Hurdle", takes place in December of every year. The race is a Grade 1 National Hurdle race that takes place at the Ascot Racecourse in Berkshire, England.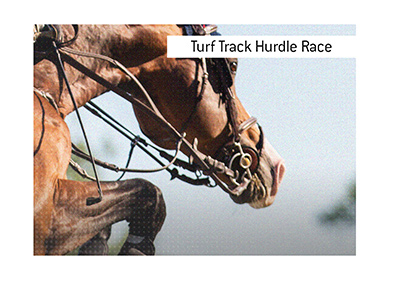 The event is held on a turf track that stretches out over a distance of 5,029 metres. The purse for the event is £100,000, with the winner receiving a little over £50,000.
The "Long Walk Hurdle", which was first run in 1965, is named after a stretch of trees in Windsor Great Park.
The event is open to all horses four years or older, which means that there can horses that have won the event multiple times. The most prolific horse in the "Long Walk Hurdle" was "Baracouda", who won the event four times - 2000, 2001, 2003 and 2004.
The most successful jockey is Richard Johnson, who trained a total of three winning horses (Reve di Sivola won the race in both 2012 and 2013). The most successful trainer was Francois Doumen, who trained "Baracouda".
"Paisley Park", the most recent winner of the race, went on the win the "World Hurdle" in the same season. "Paisley Park" was ridden by Aidan Coleman and trained by Emma Lavelle.
The team of year means that there is always a chance of snow or frost, which has led to the cancellation of the event multiple times in the past.
Let's take a look at the betting odds for the 2019 race, courtesy of Bet365:
Source: Bet365
Time Stamp:
December 16th, 2019 4:38 am EST
Odds Subject to Change
Paisley Park, 1.50
If The Cap Fits, 3.75
Thistlecrack, 8.00
The Worlds End, 10.00
Tobefair, 15.00
William Henry, 21.00
L'ami Serge, 26.00
Top Notch, 26.00
Agrapart, 34.00
Papagana, 34.00
Unsurprisingly, Paisley Park is the clear favourite to win the race. Paisley Park has been dominant in hurdle races, winning 7 out of 10 races and finishing in second in another two.
Race Details:
Grade: 1
Open To: Horses Aged Four Years and Older
Date: December 21st, 2019
Surface: Turf
Length: 5,029 M
Country: United Kingdom