Where To Bet on Lingfield Oaks Trial
Race Details:
Date: 2024.05. TBA
Grade: -
Open To: 3 Year Old Fillies
Track: Turf
Length: 2,334 Metres
Location: United Kingdom
The Lingfield Oaks Trial, or the Oaks Trial Stakes, is a listed flat horse race that is open to three year-old fillies.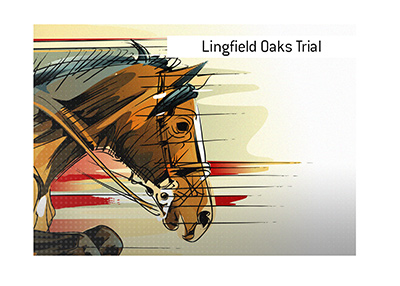 The race is held at Lingfield Park every May.
The race, which is a little over 2,334 metres in length, is a trial for the Epsom Oaks race.
This is seen as a fairly important race for handicapping purposes, as previous winners of the Lingfield Oaks Trial have gone on to win the Epsom Oaks race in the past. This includes Anapurna in 2019, who won both of the races.
The total purse for the race usually sits at around £40,000, with the winner usually walking away with a little over £20,000.
The race is run on a turf track.
2023 Winner:
Eternal Hope
--
View more
Horse Races