Where To Bet on the Levin Classic 2023
→ Click Here To Bet on the Levin Classic ←

(Ad)



The Levin Classic, which takes place in the first half of January every year at the Wellington Cup Carnival, is one of the most prestigious races of the year in New Zealand.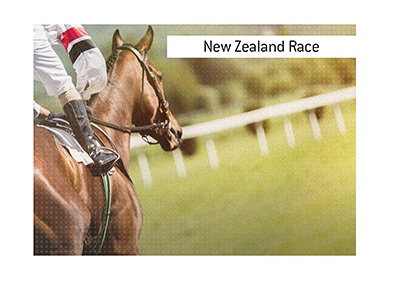 The race, which is open to horses that are 3-years old, takes place at the Trentham Racecourse in Wellington, and has taken place at this time and location since 2014. Prior to that, the race was run at Otaki in the second half of November.
The Levin Classic, which was first run in 1981, takes place on a turf track that spans 1,600 metres in distance.
The purse for this race is usually set at approximately $250,000 NZD.
Madison County, ridden by Matthew Cameron and trained by Murray Baker and Andrew Foresman, most recently won the race in 2019. Prior to that, Age of Fire and Hall of Fame had won, and that was notable because both horses were ridden by Opie Bosson and trained by Stephen Autridge and Jamie Richards.
-
Harlech has won 2 of his 7 starts and placed in a total of 4 starts. Harlech is trained by M&P Moroney & Gerard.
Mascarpone, on the other hand, has won 3 of his 7 career starters and has managed to win over $50,000 in total prize money.
Lastly, Riodini has been perfect in his four lifetime races, as he has handily won all four of them.
This should be a great battle, as there are numerous horses that could easily win.
Race Details:
Grade: 1
Open To: Horses Aged Three Years
Date: January 11th, 2020
Surface: Turf
Length: 1,600 Metres
Country: New Zealand