Where To Bet on Hatton's Grace Hurdle
Race Details:
Date: 2023.12.TBD
Grade: 1
Open To: Horses Aged Four and Older
Track: Turf
Length: 4,023 Metres
Location: Ireland
Hatton's Grace Hurdle takes place at Fairyhouse in Co. Meath, Ireland every year, usually in late November or December.
The race, which is open to horses aged four years and older, is run on a 4,023 metre turf track.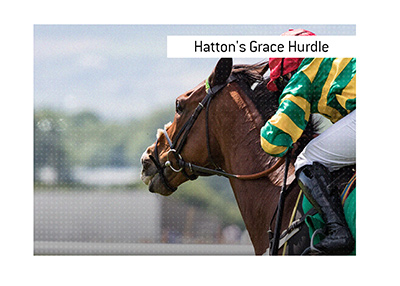 Hatton's Grace Hurdle was started in 1994 and is currently sponsored by Bar One Racing. The race is a Grade 1 National Hunt hurdle race, and there are a total of twelve hurdles that must be jumped.
2023 Betting Odds
To be announced.
--
2022 Winner
Horse: Teahupoo
Jockey: Jack Kennedy
Trainer: Gordon Elliott
Past Winners
Three horses - Limestone Lad, Solerina and Apple's Jade - have won the Hatton's Grace Hurdle a total of three times. Apple's Jade was the most recent horse to win three race, as he won three straight between 2016-2018.
Two jockeys - Charlie Swan and Gary Hutchinson - have won the event a total of three times.
The most successful trainer in the history of the race is James Bowe, who has trained a total of two horses to six victories.
--
View more
Horse Races