Where To Bet on the Falmouth Stakes
Race Details:
Date: 2024.07.08
Grade: 1
Open To: Fillies and Mares Aged Three Years and Older
Track: Turf
Length: 1,609 Metres
Location: United Kingdom
The summer horse racing season continues with the running of the Falmouth Stakes, which is set to take place at the July Course in Newmarket, England.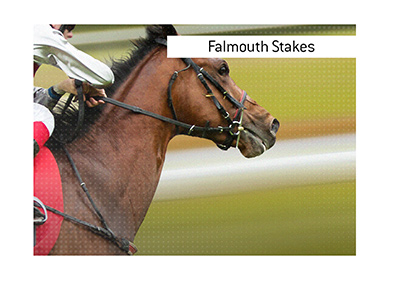 The Falmouth Stakes is a Group 1 flat horse race that is open to fillies and mares aged three years and older. The race is run at the July Course, which measures at 1,609 metres, which is the equivalent of one mile.
The course is a straight turf surface.
The prize pool is significant, with $372,000 paid out in 2023.
2023 Winner:
Horse: Nashwa
Jockey: Hollie Doyle
Trainers: John and Thady Gosden
Owner: Mr Imad Alsagar
The event, which started back in 1911, is named after Evelyn Boscawen, 6th Viscount Falmouth, who was an owner and breeder of horses in the 19th century.
Two horses - Sonic Lady and Soviet Song - have won the race twice. These are the only multiple winners of the race in the history of the Falmouth Stakes.
The leading jockey is Lester Piggott, who has won the race 7 times, while the leading trainers are Alec Taylor, Jr. and Sir Michael Stoute, who have both won 6 races.
--
View more
Horse Races