Where To Bet on Desert Orchid Chase
Race Details:
Date: 2023.12.27
Grade: 2
Open To: Horses Aged Four Years and Older
Track: Turf
Length: 3,219 Metres
Location: United Kingdom
The Desert Orchid Chase is an annual event that takes place every December at Kempton Park.
The race, which was first run in December of 2006, is named in the memory of Desert Orchid, who won the King George VI Chase race four times between 1986 and 1990. Desert Orchid is regarded as one of the most prolific chase races in the history of the United Kingdom.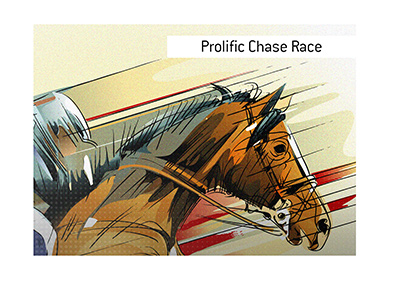 In fact, Desert Orchid's ashes were scattered over the course before the running of the inaugural Desert Orchid Chase event.
The race is a Grade 2 steeplechase race that is open to all horses aged four years or older. The turf track is 3,219 metres in length and features a total of 12 fences.
There have been a couple of horses that have won the event multiple times over the history of the event, including "Voy Por Ustedes" (2006, 2007) and "Special Tiara" (2014, 2016).
The oldest horse to have ever won the event is 9 years of age (Sprinter Sacre, Special Tiara), and the youngest to have ever won is Voy Por Ustedes, who won the event at the ripe age of 5 in 2006.
Altior is the reigning and defending champion and is the clear favourite to win in 2019.
Altior has over a million pound in total lifetime earnings, and has won a staggering 14 of the 15 chase races that he has ever entered. The lone chase race that he didn't win resulted in a second place finish.
Altior has won 20 of the 23 races that he has ever entered, which is why he is such a favourite to win on December 27th.
--
View more
Horse Races