Where To Bet on "Christmas Hurdle" 2023
→ Click Here To Bet on the Christmas Hurdle ←

(Ad)



The "Christmas Hurdle" is part of the "Triple Crown of Hurdling" that takes place shortly after Christmas every year at Kempton Park in Sunbury, England.
The "Christmas Hurdle" is open to all horses aged four years and older, and is run on a 3,219 metre turf track. The total purse is usually in the neighbourhood of £130,000, with the winning horse and team taking home roughly £75,000.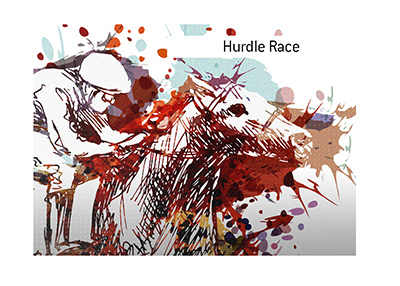 The first actual running of the "Christmas Hurdle" took place in 1969. The winner of this event is seen as one of the early favourites to win the Champion Hurdle in March, so bettors keep a close eye on this race.
There is no upper limit on the age of the horses, which means that there can be multiple winners of this event. The last such multiple winner was "Faugheen", who won in both 2014 and 2015.
The oldest horses to win this event were both 9 years of age, with "Birds Nest" winning in 1979 and "Harchibald" winning in 2008.
The timing of the event in late December means that there is always a chance that the event isn't held due to snow or cold temperatures - the last such occurrence was in 2010, when the event was delayed to January 15th, 2011 due to bad weather.
Verdana Blue is the defending champion of this event.
--
Fusil Raffles enters this race with a nearly unblemished record, as he has won four of the five hurdle races that he has ever entered. The most recent win came in Wincanton in November, when Fusil Raffles finished in first place.
Verdana Blue, as mentioned, is the reigning and defending champion of this race. In addition to winning last year's "Christmas Hurdle", Verdana Blue has won an additional 6 out of 15 hurdle races that he has ever entered.
Verdana Blue has more experience in races, though Fusil Raffles has an almost perfect record. This should be a great race.
Race Details:
Grade: 1
Open To: Horses Four Years and Older
Date: December 26th, 2019
Surface: Turf
Length: 3,219 Metres
Country: United Kingdom