A Look at How a Quarterback Scores The Worst Possible QBR Rating
Published on January 9th, 2022 1:21 pm EST
Written By:
Dave Manuel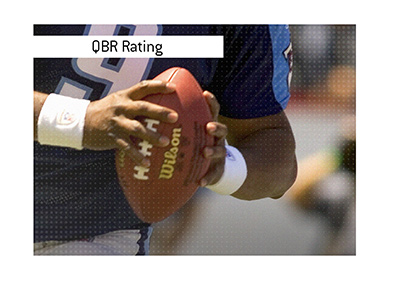 The QBR (passer rating) ranges from 0 to 158.3.
0 is absolutely awful, and 158.3 is unbelievably good (and quite rare).
Negative numbers aren't possible with the QBR scoring system, as all negative numbers are rounded up to zero.
-
In order to achieve a 0 QBR rating, quarterbacks need to do ALL of these things in a single game:
1. Post a completion percentage of 30.0% or less
2. Average no more than 3.0 yards per attempt
3. Throw for no touchdowns
4. Have an interception/attempt percentage of no lower than 9.5%
In order to score a 0 QBR rating, Quarterbacks need to do all of these things.
-
Let's take a look at an example of a 0.0 QBR game, which was posted by Atlanta quarterback Josh Rosen on November 14th, 2021.
In the game, Rosen posted this stat line:
1/6
14 yards
0 Touchdowns
1 Interception
Rosen posted a completion percentage of 16.6%.
Rosen averaged 2.3 yards per attempt (6 total attempts).
Rosen threw for 0 touchdowns.
Rosen threw for 1 interception.
Add all of that up and you have a 0.0 game.
-
Some of the best quarterbacks in the history of the game have had terrible days where they posted a 0.0 QBR rating.
This list includes Terry Bradshaw, Warren Moon and Peyton Manning.