Who Might Be Able To Provide the Best Challenge To Chiefs, Bucs?
Published on February 16th, 2021 8:26 pm EST
Written By:
Dave Manuel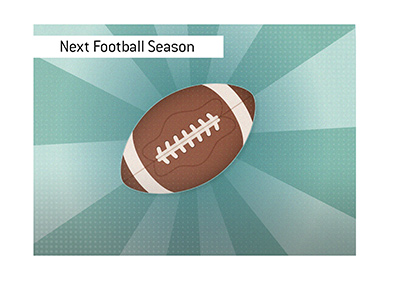 How will a demoralizing loss in the Super Bowl impact the psyche of Patrick Mahomes and the Kansas City Chiefs?
Can Tom Brady lead the Buccaneers to another Super Bowl?
These are the questions that casual fans and bettors are asking themselves in the aftermath of Super Bowl LV.
Professional bettors, however, are asking themselves this question:
Which "dark horse" teams have the most value?
-
Here are the four teams that the pros have their eyes fixed firmly upon, as well as a short reason why for each team:
Los Angeles Rams, 14/1
The Rams have a very good football team that is led by one of the best coaches in the NFL.
They recently completed a trade for Matt Stafford to fill the gaping hole at QB that had been plaguing the team.
With Cam Akers breaking out at the end of last season and Stafford tossing the ball to Kupp and Woods, the Rams look stacked on offence.
At defence? Two of the best players at their respective positions in Donald and Ramsey.
The Rams are as good as any team in the NFC with Stafford leading them at QB.
Cleveland Browns, 24/1
The Browns?
The Browns started to figure things out last year. Baker Mayfield was much improved and significantly cut down on turnovers. OBJ should be healthy, and the Browns might be able to add JJ Watt to their already respected defence.
The Browns have a lot of competition in their own division, though they certainly have the talent to make a deep run.
At 24/1, the Browns are catching the eyes of many professional sports bettors.
Arizona Cardinals, 50/1
The Arizona Cardinals are longshots to win the Super Bowl.
When you have one of the best young QBs in the league, however, you always have a chance of attracting high-end talent that can help your team.
The Cardinals have a number of gaping holes to fill, though if they can figure some things out, they could definitely turn the corner next year.
Indianapolis Colts, 30/1
The Colts have a well-rounded and talented team, though they are looking to fill a hole at QB.
If they can land a competent QB, they will suddenly have an offence that includes one of the best young RBs in the league (Taylor) and a number of weapons at WR.