Amy Coney Barrett Currently Seen as Favorite For Nomination
Published on September 19th, 2020 11:40 am EST
Written By:
Dave Manuel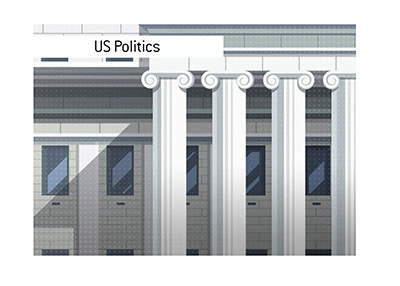 On Friday evening, Ruth Bader Ginsburg passed away from cancer.
With just 45 days left until the election, the Republicans have promised to fill the vacancy as soon as possible.
Several names have been floated for the position, including former Trump nemesis Ted Cruz. The two men were bitter rivals during the 2016 Republican primary, though they have patched things up to the point that President Trump is considering appointing Cruz to the Supreme Court.
According to betting site Smarkets.com, Ted Cruz is not, in fact, the current favorite for the nomination.
That honor currently belongs to Amy Coney Barrett, who is currently seen as having a 44% chance of eventually receiving the nomination, based on the current implied betting odds.
Barrett is a current United States Circuit Judge of the United States Court of Appeals for the Seventh Circuit. Prior to being appointed to that position by President Trump in May of 2017, Barrett was a professor of law at the Notre Dame Law School.
-
Here are the current implied odds to be President Trump's next Supreme Court nominee, based on the current betting odds. Ted Cruz has already said that he doesn't want the job, so he is not on this list:
Amy Coney Barrett, 43.86%
Amul Thapar, 6.45%
Britt Grant, 5%
Allison Eid, 4.5%
Andrew Napolitano, 6.06%
Charles Canady, 4.5%
Thomas Hardiman, 9.09%
Steve Colloton, 6.06%
Raymond Kethledge, 6.06%
Joan Larsen, 7.41%
-
President Trump has already said that the process will begin "quickly".
Barrett has already previously been vetted by President Trump's administration, so if she is indeed his pick, the announcement should come soon.
Source:
Smarkets.com