The "Playoff Bowl" Lasted a Decade Before Being Terminated
Published on April 2nd, 2023 2:20 pm EST
Written By:
Dave Manuel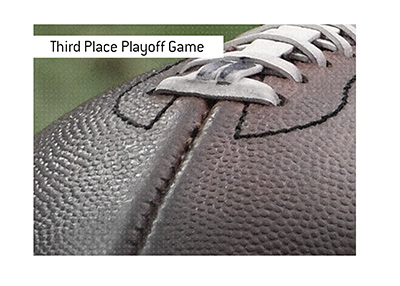 In 2023, the Kansas City Chiefs defeated the Cincinnati Bengals in the AFC Conference Championship, while the Philadelphia Eagles defeated the San Francisco 49ers in the NFL Conference Championship.
Now, imagine if the Cincinnati Bengals had to play the San Francisco 49ers in a game to determine the 3rd place finisher.
Sounds ridiculous, right?
This is exactly what the NFL used to do between 1961 and 1970.
The "Playoff Bowl", as it was called, pitted the league's third and fourth best teams together in a post-season clash.
The game, which was also called the "Bert Bell Benefit Ball", would feature the two teams that had fallen just short of making the championship game (eventually called the Super Bowl).
The two "losing" teams would travel to Miami, Florida, where they would play at the Orange Bowl.
-
The game was NOT popular with coaches and players, as it was originally known as the "Runner-Up Bowl".
After seeing your season go down the drain, the last thing that you'd want is to play in a "runner-up" game, but that's exactly what happened.
Vince Lombardi called it a "losers' bowl for losers".
-
For the league, the idea was that people would want to tune in to see two very good teams play each other.
The league gave the participating players and coaches small checks, with the winning teams getting slightly more.
This did nothing to make the idea popular with players and coaches, who largely said that it was a waste of their time and they'd rather be enjoying their offseason.
-
The "Playoff Bowl" continued for ten years, with the game getting shelved after the merger of the AFL and NFL.
-
The Detroit Lions were the most successful "Playoff Bowl" team, going 3-0 in three appearances (1960, 1961, 1962).
The Cleveland Browns, on the other hand, went 0-3 in their three Playoff Bowl appearances.