Tony Dungy Only Player Since AFL-NFL Merger To Accomplish This Task
Published on June 8th, 2022 12:35 pm EST
Written By:
Dave Manuel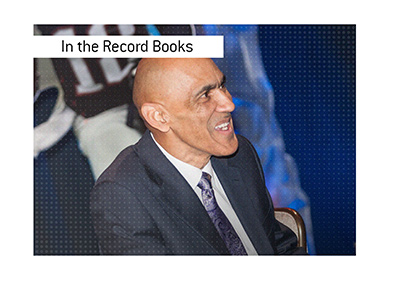 Since the AFL-NFL merger, there is only one player that has both:
1) Caught an interception
2) Been intercepted
..in the same game.
You probably know the player, as he goes by the name of Tony Dungy. Dungy is a former NFL head coach who is now a prominent broadcaster.
-
Dungy had a short and unremarkable NFL career, but he did manage to enter the record books.
Dungy, who was a DB for the team, was also listed as an emergency quarterback.
On October 19th, 1977, in a game against the Houston Oilers, Dungy was called into action at quarterback after his team suffered a couple of injuries to their quarterbacks.
Earlier in the game, Dungy had intercepted a pass while playing on defense.
Later in the game, Dungy was called into duty at quarterback, where he posted this stat line:
3-8
43 yards
2 Interceptions
-
Back in the "good old days" of the NFL, players would often play on both sides of the ball.
Since the AFL-NFL merger, however, Tony Dungy is still the only player that has ever both thrown an interception and been intercepted in the same game.