Sportsbooks Dealing With Headache After PFL Event Turns Out To Be Pre-Taped
Published on April 6th, 2022 11:37 am EST
Written By:
Dave Manuel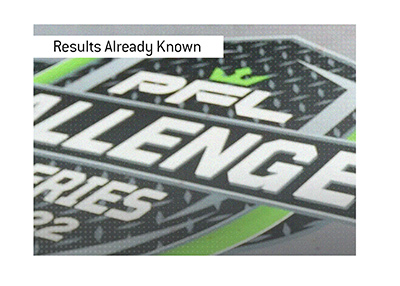 Sportsbooks have another headache on their hands.
A recent Professional Fighters League Challenger Series event was touted by FuboTV as being "live", and the promotion itself Tweeted that the "fighters are in the building for tonight".
The problem? The event had actually been taped a week earlier.
The bigger problem? Some knowledgeable bettors took advantage, betting on lines while already knowing the outcome.
The result? A mess for sportsbooks as they try to figure out what to do.
Needless to say, nobody is very happy.
-
This past Saturday, U.S Integrity, a company that monitors betting markets, sent an alert out to sportsbooks, stating that the PFL Challenger Series event had been taped on March 25th, and not, in fact, on April 1st.
Some sportsbooks had already realized that something fishy, as all of the winners on the card, including Rakim Talley, Andrija Stankovic, Alexei Pergande, Christian Turner and Daeri Alderman, saw the odds move dramatically in their direction.
Rakim Talley, for instance, saw his odds move from -290 to -2,500, which is obviously a massive change, and certainly suspicious.
The reason for the big moves? Obviously because the results were already known.
-
What is the fallout from this? Will bettors get paid out?
Sportsbooks are apparently still reviewing the bets and are reaching out to regulators to see what they can do. Bettors obviously want to be paid, as they state that they shouldn't be punished for a book offering lines on an event that already took place.
I'm guessing that the books will mostly pay out the wagers and stop offering PFL bets in the future. Some books have already pulled PFL from their betting offerings, and I'm guessing that they won't be brought back.