Buttigieg Has Nearly Drawn Even With Joe Biden, Elizabeth Warren
Published on November 23rd, 2019 3:28 pm EST
Written By:
Dave Manuel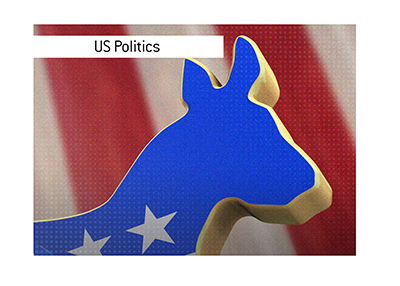 As we've seen in recent elections, the odds to win the Democratic or Republican nomination surge wildly throughout the course of the nomination process.
In 2008, Hillary Clinton was considered a mortal lock to win the Democratic nomination, only to lose it to a surging Barack Obama.
In 2016, Donald Trump started out his campaign with a fraction of the support that he would eventually receive. Trump went from being a joke (search Youtube if you don't believe it) to eventually winning the Presidency.
In 2019, we've seen more of the same when it comes to the Democratic nomination.
Joe Biden was considered the favorite to win at one point. Elizabeth Warren then surged and become the odds-on favorite to win the nomination.
In recent weeks, another candidate has been surging, and he goes by the moniker of "Mayor Pete", aka Pete Buttigieg.
After being treated as a fringe candidate for months, "Mayor Pete has also drawn even with Biden and Warren in the eyes of the oddsmakers, powered mainly be extremely impressive debate performances.
Here are the current odds to win the Democratic nomination, courtesy of a major offshore bookmaker:
Elizabeth Warren, +250
Joe Biden, +250
Pete Buttigieg, +350
Bernie Sanders, +450
Andrew Yang, +1500
Hillary Clinton, +1500
Warren and Biden are both seemingly stagnating after earlier bursts, while Buttigieg has practically all of the momentum right now. Things can change quickly, however, and you never know when there will be another surprise.
Hillary Clinton, for instance, could be a very big surprise, as she has been dropping hints that she might end up running in 2020. If that happens, that would obviously have a major impact on the race. There is no doubt that Clinton feels as though she has a score to settle after what happened in 2016.
-
The thought seems to be that both Elizabeth Warren and Joe Biden are too much to the left to successfully challenge President Trump in 2020.
Does this open the door for Buttigieg, or will somebody else appear out of nowhere to upend the race?