Penn National Stake Values Barstool Sports at $450 Million
Published on January 29th, 2020 2:17 pm EST
Written By:
Dave Manuel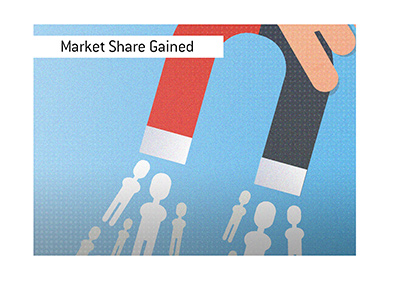 Earlier today, Penn National Gaming made it official - they were paying $163 million for a 36% stake in Barstool Sports.
Barstool Sports is a controversial media empire that includes web sites, podcasts, radio channels and more. The face of Barstool Sports is Dave Portney, who is a master of getting himself and his website into the news.
Penn National Gaming, which runs over 40 gaming facilities across the United States, is purchasing the stake in Barstool Sports in order to make a splash in the rapidly growing US sports betting market.
Per the terms of the deal, Penn National will get to use the Barstool brand for its online and retail sports betting products. The Barstool brand is well-known, and Penn National plans to go directly against the likes of DraftKings and others in the rapidly growing market.
In addition, Penn National will get access to Barstool's massive database of potential sports betting clients.
-
Now that the deal is signed, The Chernin Group (Barstool's majority owner before the deal was signed) will own 36% of the site, Penn National will own 36% and Barstool Sports employees (including Portnoy) will own the remaining 28%.
Penn National has also agreed to purchase another 14% in the company for roughly $62 million over the next three years, and they also retain the right to take a controlling stake.
-
This deal is interesting because it shows the frantic land grab that is currently taking place in the US sports betting market.
In order to gain market share, companies like Penn National are being forced to think outside the box, which is how this deal came to be. Younger people likely aren't going to be impressed by a Penn National branded sportsbook, though they will likely will flock to sign up at a Barstool Sports branded sportsbook.
Source: CNBC.com -
Penn National stock soars on news the gambling company is taking 36% stake in Barstool Sports