New England Patriots Currently 5/1 To Win Super Bowl
Published on March 26th, 2017 5:47 pm EST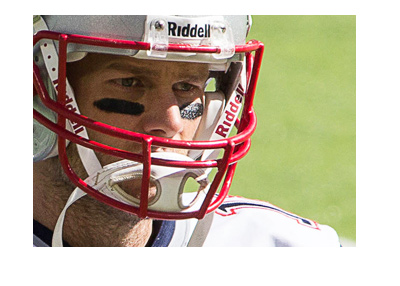 Forget about teams like the Green Bay Packers and Seattle Seahawks - in the eyes of the bookmakers, it is the New England Patriots and then everybody else when it comes to Super Bowl favourites.
The New England Patriots are currently 5/1 to win Super Bowl 52, while teams such as the Seahawks, Falcons and Packers all trail far behind.
Is it any surprise, really, that the Patriots are once again favoured to win? I mean, most teams see a number of their biggest stars depart via free agency after winning the Super Bowl. The Patriots, however, have seemingly gotten better compared to last year, which must be striking fear into the hearts of opposing teams and coaches.
To start: the Patriots won the Super Bowl without the services of Rob Gronkowski, who missed a good portion of the season with an injury. When healthy, Gronk is the best TE in the NFL (it's not even close). If the Patriots have a healthy Gronk next season, they are going to be even harder to stop. On top of that, they also added Dwayne Allen in the offseason, which will give them a two TE set that will be virtually impossible to stop.
In addition, the Patriots traded with the New Orleans Saints to acquire the services of Brandin Cooks, who is considered one of the top young WRs in the league. This gives the Patriots Edelman, Cooks and Hogan as wide receivers, just to name a few. Combine those wideouts with a healthy Dion Lewis in the backfield and Gronk roaming the field once again, and Tom Brady is likely going to have a ton of open targets this season.
Leading the show will be Tom Brady, who last season proved that he is the greatest quarterback of all time. Tom Brady, despite approaching 40 years of age, takes tremendous care of himself and doesn't seem to be showing any signs of rust. If Brady and his team can stay healthy, this should be an incredible year for him and the Patriots offence.
In addition, the Patriots have added the likes of Stephon Gilmore and still have a big chip to play in the form of Garoppolo, should they want to go that route.
-
It is going to be a very interesting season in the NFL - at this point, the only way to stop the Patriots seems to be injury. After all, the Falcons couldn't put the Patriots away up 28-3 in the Super Bowl - will anybody else in the league be able to compete?