Mahomes Leading Easily, Though Sentimental Favourite in Drew Brees is Not Far Behind
Published on November 9th, 2018 12:32 pm EST
Written By:
Dave Manuel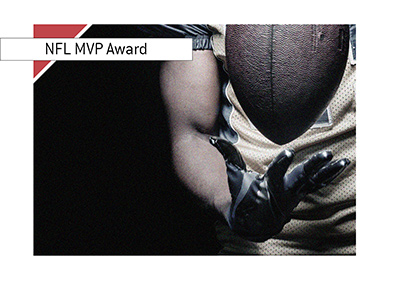 Young phenom Patrick Mahomes is blistering the NFL so far this season, as he has put up video game numbers against the rest of the league.
The young QB of the Kansas City Chiefs has fit perfectly into Andy Reid's system, as his cannon for an arm has helped unlock the talents of Tyreek Hill, Travis Kelce, Kareem Hunt and others. The Kansas City offence has been nearly unstoppable - defences are already stretched trying to stop the likes of Hill and Kelce, which leads to Kareem Hunt and others getting wide open. There is practically no defence for their offence, especially under the guidance of mastermind Andy Reid.
Patrick Mahomes has posted eye-popping numbers in his second year in the league, as he has tossed 29 TDs and amassed nearly 3,000 yards of passing in just 9 games so far this season. This has enabled the Chiefs to post a 8-1 record so far this season, bettering even the most optimistic of expectations for the team this year.
There can be no surprise, looking at Mahomes' stats, that he is the current front-runner for the league's MVP award.
That being said, there are multiple extremely good teams this season, including the New Orleans Saints, who just beat the Los Angeles Rams at home. The Saints are 7-1, and this has vaulted Drew Brees into MVP consideration as well. His numbers aren't as good as Mahomes', though Brees will surely be the sentimental favourite to win the award, as he is extremely likeable and is nearing the end of his amazing career. On a purely numbers based basis, however, Mahomes is still in the lead.
Speaking of the Los Angeles Rams, Todd Gurley is putting up ridiculous numbers as well. Gurley has found the endzone 12 times in just 9 games and has amassed a ridiculous amount of yardage. Gurley, however, has two things going against him - he is essentially playing for an all-star team, and running backs typically don't win the MVP award.
Tom Brady, for his part, is also part of the MVP considerations, though he is well back of the race.
-
Let's take a look at the current odds to win the NFL MVP award, courtesy of a major online European sports book:
Patrick Mahomes, 5/4
Drew Brees, 7/2
Todd Gurley, 9/2
Tom Brady, 16/1
Jared Goff, 18/1
Aaron Rodgers, 20/1
Philip Rivers, 28/1
Cam Newton, 20/1
Alvin Kamara, 40/1