Randy Couture Was 45 Years Old When He Captured Heavyweight Title
Published on October 31st, 2021 12:56 pm EST
Written By:
Dave Manuel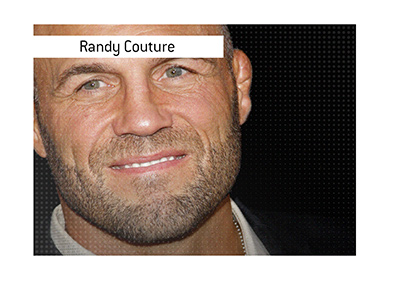 In the main event of UFC 267 on Saturday afternoon, Glover Teixeira dethroned Jan Blachowicz to become the new Light Heavyweight champion.
At the age of 42 years old, Teixeira become one of the oldest UFC champions in history.
The oldest?
That distinction belongs to Randy Couture, who defeated Tim Sylvia at UFC 74 to regain the Heavyweight title at the age of 43.
After a contractual dispute with the UFC, Couture and the promotion agreed to a new contract, and Couture returned at UFC 91 to defend his title against Brock Lesnar.
When Couture stopped into the Octagon against Lesnar, he was 45 years, four months old.
So, not only was Couture the oldest person to ever WIN the Heavyweight title, but he was also significantly older when he defended the Heavyweight title.
Given how many good, young fighters there are in the UFC these days, it seems almost impossible to fathom that somebody might top Couture's record one day, though Glover Teixeira could conceivably be the oldest fighter to ever be a champion if he can reign at the top of the Light Heavyweight division for three years.
-
Couture's run in the UFC is even more crazy when you consider that he fought FIVE more times after losing to Lesnar, and he managed to win three of them.
Couture's last fight came at UFC 129 against Lyoto Machida, when he was stopped via front kick.
-
Couture's fight against Sylvia at UFC 74 contained one of the best moments in the history of the promotion.
At the beginning of the fight, Couture faked a low-kick and cracked Sylvia across the head with a big right hand, which sent the massive champion crashing to the cage.
Couture would never let up in the fight, mauling Sylvia to eventually win the title.