Only Two Offensive Linemen Have Received MVP Votes Since 1957
Published on August 15th, 2022 12:46 pm EST
Written By:
Dave Manuel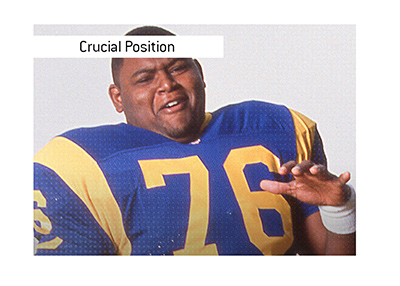 Since 1957, only two offensive linemen - Duane Putnam (1957) and Larry Little (1972) - have received MVP votes.
They didn't win the MVP awards, or come even close - instead, they managed to receive a single MVP vote.
In the modern era, tremendous talents, including the likes of Orlando Pace and Joe Thomas, have blessed NFL fans in the offensive linemen positions, though nobody has received a single vote for MVP.
The offensive linemen positions are so crucial - in fact, Orlando Pace, for instance, went #1 overall in the 1997 NFL Draft.
The question is - could they ever win the MVP award? And if not, why not?
-
The short answer is: no, they could never win the MVP award.
The reason?
If an offensive lineman is dominant at his position, this will result in quarterbacks and running backs having fantastic seasons.
As we've seen, quarterbacks have a chokehold on MVP voting.
It's rare when we see a running back win the award, and a wide receiver has NEVER won the award.
If an offensive lineman has a MVP-calibre year, this likely means that their quarterback will be putting up good numbers.
The quarterback will get the nod for the award, while the offensive lineman will get a present from their QB at the end of the year.
That's just the way it works.
-
Even if an offensive lineman pancaked the defense on every single play, they would still likely not receive any MVP votes, let alone win the award.
This is just the way it is.
A great offensive lineman will be awarded with large contracts, as they are an invaluable part of the team, but MVP awards? I don't think so.