Where Will Beckham End Up?
Published on November 6th, 2021 1:11 pm EST
Written By:
Dave Manuel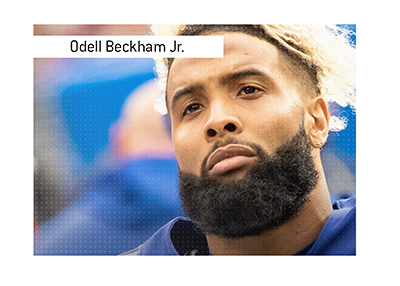 The once-promising marriage between Odell Beckham Jr. and the Cleveland Browns is over.
Things between the two sides fell apart, and Beckham will officially be claimed on waivers at 4 pm on Monday.
It's expected that Beckham will clear waivers, though let's look at the 10 teams with waiver wire priority:
1. Detroit Lions
2. Miami Dolphins
3. Houston Texans
4. Jacksonville Jaguars
5. New York Jets
6. Washington Football Team
7. New York Giants
8. Philadelphia Eagles
9. Seattle Seahawks
10. Chicago Bears
Will any of these teams put up Beckham, or will the wide receiver become a free agent?
If Beckham does become a free agent, the Los Angeles Rams, Las Vegas Raiders and New Orleans Saints are expected to bid for his services.
-
Here are the current betting odds for Beckham's next landing spot:
Las Vegas Raiders, +350
New Orleans Saints, +450
Buffalo Bills, +500
Baltimore Ravens, +550
New England Patriots, +650
Indianapolis Colts, +900
Los Angeles Rams, +900
Green Bay Packers, +1200
San Francisco 49ers, +1400
-
The Raiders have an obvious need at wide receiver due to the Henry Ruggs situation, which is why they are considered the front-runners for Beckham's services.
If Beckham wants to contend for a Super Bowl, teams like the Bills, Ravens and Rams are the likeliest landing spots.
-
We should know the identity of Beckham's next team early next week.