Nick Bosa Seen as Overwhelming Favourite To Be Taken First
Published on February 11th, 2019 1:14 pm EST
Written By:
Dave Manuel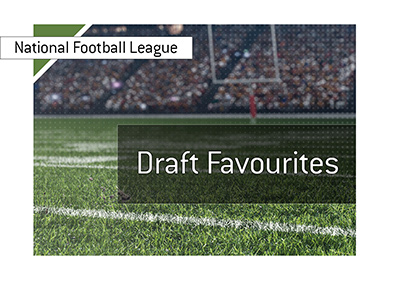 Despite his injury issues, Nick Bosa is still seen as the overwhelming favourite to be taken first in the 2019 NFL draft.
Even though the combine and interviews still have yet to take place, oddsmakers believe that the Arizona Cardinals will take Bosa with the first overall pick. Or, the Cardinals will trade down and Bosa will still be taken first overall.
Assuming that the Cardinals decide to keep the pick, they are just one year removed from having taken Josh Rosen in the first round, and there is practically no chance that they would move on from Rosen that quickly, even though Rosen was a disappointment last season. The Cardinals have a number of big holes to fill, which makes it quite likely that they will look to move down in exchange for multiple picks.
The Cardinals, 49ers and Jets have the first three picks of the 2019 NFL draft, and none of those teams needs a QB. The only way that Bosa doesn't get picked first is if somebody is desperate for a QB and decides to move down, but given the fact that the top three picks don't need QBs, this seems quite unlikely. Murray and Haskins, who are being projected as the top two QBs in the draft, will likely be around past the first five picks.
Let's take a look at the current odds to be taken number first in the draft, courtesy of a major offshore sports book:
Nick Bosa -200
Quinnen Williams +200
Ed Oliver +600
Josh Allen +1000
Dwayne Haskins +1200
As you can see, Bosa is the clear #1 choice. At this point, there would likely need to be some sort of new injury pop up in order for a team not to take Bosa first overall. Bosa is an undeniable talent, and there is no denying that he will be an impact player in the NFL, provided that he can stay healthy.
There has been some talk that the Cardinals might move Rosen and select Murray first overall, given the connection between Kliff Kingsbury and Kyler Murray. This seems quite unlikely, however, as it seems unlikely that the Cardinals would find a willing trade partner for Rosen.