Two Number 6 Seeds Have Won The Super Bowl
Published on January 11th, 2020 12:55 pm EST
Written By:
Dave Manuel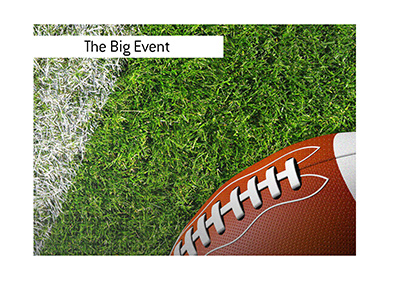 In 1990, the NFL expanded their playoff format to indeed six teams from each conference.
This resulted in two wild card games in each conference, with the winners moving on to the divisional rounds, where the #1 and #2 seeds (both of which enjoyed a first round bye) would be waiting.
In the divisional round, the #1 seed would square off against the lowest seeded remaining team, while the #2 seed would square off against the other remaining team.
This is a tremendous mountain for a #6 seed to climb, as they need to:
1) Win three straight road games to make it to the Super Bowl
2) Beat the #1 ranked team in the conference in the Divisional round
3) Win the conference Championship on the road (presumably against another excellent team)
4) Win the Super Bowl
That is no easy feat. After all, the #6 seed wouldn't be able to rest any starters in the last game of the season, plus they would have to win their Wild Card game. So, in essence, the #6 seed would be playing an excellent team in the Divisional round that had likely rested for two straight weeks (resting starters in Week 17, enjoying first round bye).
For that reason, a #6 seed getting to the Super Bowl and winning is an EXTREMELY impressive feat - one that has been accomplished only twice since the playoff format changed in 1990.
-
The two #6 seeds that have won it all since 1990:
1. The 2005 Pittsburgh Steelers
2. The 2010 Green Bay Packers
The 2005 Pittsburgh Steelers finished the regular season with a regular of 11-5, though they still ended up as the #6 seed, as the Cincinnati Bengals won the AFC North.
The Steelers defeated the Bengals in the Wild Card round 31-17, and then followed this up with a close 21-18 victory in the Divisional round over the Indianapolis Colts. The Steelers obliterated the Broncos in the AFC Championship game by a score of 34-17, and capped off their season by defeating the Seattle Seahawks 21-10 in the Super Bowl.
The 2010 Green Bay Packers were led to the promised land by the arm of Aaron Rodgers. After finishing the season with a record of 10-6, the Packers finished as the #6 seed in the NFC.
The Packers would reel off four straight wins to win the Super Bowl, defeating the Philadelphia Eagles 21-16, the Atlanta Falcons 48-21, the Chicago Bears 21-14 and the Pittsburgh Steelers 31-25.
-
There is no doubt that the top seeds have a massive advantage, and there is a reason why only two #6 seeds have won the Super Bowl over the past three decades.