Vegas Golden Knights Biggest Favourites of First Round
Published on August 10th, 2020 12:21 pm EST
Written By:
Dave Manuel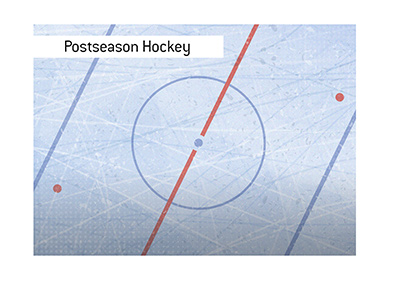 The play-in and round robin games have all now been completed in the unusual 2020 NHL playoffs.
Some surprising teams are out, including the likes of the Pittsburgh Penguins and Nashville Predators, while teams like the Montreal Canadiens and Arizona Coyotes are in the playoffs.
Later this week, the first round of the playoffs will get under way.
Unlike the play-in round, the first round of the playoffs will feature the traditional best-of-7 format.
-
The Vegas Golden Knights are the biggest favourites of the first round, as they will be taking on the Chicago Blackhawks.
The Blackhawks, however, still have Toews and Kane, and dispatching of a former Stanley Cup champion is never easy.
The closest match-up of the first round will be the Calgary Flames vs the Dallas Stars, which is being seen by the bookmakers as close to a coin flip.
-
Here are the betting odds for the first round of the 2020 NHL playoffs:
Carolina Hurricanes, +120
Boston Bruins, -140
Columbus Blue Jackets, +165
Tampa Bay Lightning, -190
Montreal Canadiens, +195
Philadelphia Flyers, -235
New York Islanders, +155
Washington Capitals, -175
Arizona Coyotes, +205
Colorado Avalanche, -245
Calgary Flames, EVEN
Dallas Stars, -120
Chicago Blackhawks, +225
Vegas Golden Knights, -275
Vancouver Canucks, +165
St. Louis Blues, -190