Pittsburgh Penguins Seen as the Biggest Favourite of the First Round
Published on June 3rd, 2020 1:10 pm EST
Written By:
Dave Manuel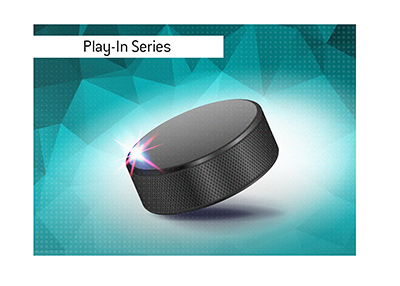 There is still much to be learned about the NHL playoffs that will be taking place this summer.
When will it start? Where will the games take place? How long will each series be? Will the top seeds in each Conference play each other to determine second round seeding?
These are all questions that we don't know the answer to.
What we DO know, however, are the match-ups for the "play-in series" that will determine the top 16 seeds in the second round.
In total, 24 teams will be eligible to win the Stanley Cup when the season restarts.
There are four top seeds from each Conference that are guaranteed passage to the second round. In addition, the next eight highest ranked teams from each Conference will battle in a "play-in" round.
-
Here are the odds for the "play-in" round, courtesy of Bet365:
Source: Bet365
Time Stamp:
June 3rd, 2020 12:59 pm EST
Odds Subject to Change
Calgary Flames, 1.90
Winnipeg Jets, 1.90
Carolina Hurricanes, 1.76
New York Rangers, 2.10
Edmonton Oilers, 1.62
Chicago Blackhawks, 2.40
Nashville Predators, 1.83
Arizona Coyotes, 2.00
New York Islanders, 1.90
Florida Panthers, 1.90
Pittsburgh Penguins, 1.47
Montreal Canadiens, 2.75
Toronto Maple Leafs, 1.60
Columbus Blue Jackets, 2.45
Vancouver Canucks, 1.71
Minnesota Wild, 2.20
-
Should teams like the Montreal Canadiens be in the playoffs? Probably not.
Their inclusion, however, will translate into bigger ratings for the league, and a battle between the Pens and Canadiens should be plenty of fun.