Steelers, Seahawks Biggest Favorites To Win in First Weekend of Playoffs
Published on January 2nd, 2017 2:28 pm EST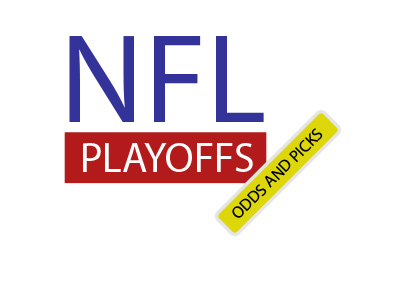 After one final weekend of regular season football, the NFL playoffs are set to begin on Saturday, January 7th.
Here are the four games that will comprise the NFL's first weekend of playoff play:
Oakland Raiders vs Houston Texans
Detroit Lions vs Seattle Seahawks
Miami Dolphins vs Pittsburgh Steelers
New York Giants vs Green Bay Packers
Now, injuries are going to play a big part in the first round of play - here are some of the key injuries to keep in mind:
-Ryan Tannehill is out for the Dolphins
-Derek Carr is out for the Raiders
A few weeks ago, the Oakland Raiders were considered one of the dark horses to win the Super Bowl this year. Now, with Carr out for the year, they will be unlikely to get past the Houston Texans on Saturday.
-
Here are the current betting odds for all four games:
Oakland Raiders, +3.5
Houston Texans, -3.5
Detroit Lions, +8
Seattle Seahawks, -8
Miami Dolphins, +10
Pittsburgh Steelers, -10
New York Giants, +4.5
Green Bay Packers, -4.5
-
Picks
Houston -3.5
Both of these teams are a mess right now, though the Oakland Raiders look phenomenally bad without Derek Carr taking the snaps. Expect a mistake-filled contest on Saturday, though I think that Houston will win this game by at least a touchdown. This is really a sad situation for the Raiders and their fans, as the team was looking great heading into the postseason.
Detroit Lions +8
While I believe that the Seahawks will win this game, Detroit has the talent to keep things close. To be honest, Seattle has been a bit of a mess this season - their leading rusher doesn't even play for the team anymore. Seattle is talent-laden though has been misfiring so far this year - I expect Seattle to win, but it will be closer than expected.
Pittsburgh Steelers -10
Pittsburgh's Big Three of Big Ben, Le'Veon Bell and Antonio Brown should roll over the Dolphins, who will be without Tannehill. I just can't see the Dolphins managing to outscore the Steelers in this game, especially on the road in frigid conditions. This game is a perfect setup for a Steelers stomping.
Green Bay Packers -4.5
The hottest team in the NFL right now, the Green Bay Packers, will be at home in the playoffs with Aaron Rodgers leading the charge. I expect the Packers to finally get over the hump against the Giants in the playoffs to move on to the next round. Rodgers is turning in MVP numbers and I expect this momentum to continue into the second round of the playoffs.