Big Names Are Being Released, Contracts Being Restructured Due to Shrinking Cap
Published on March 10th, 2021 5:05 pm EST
Written By:
Dave Manuel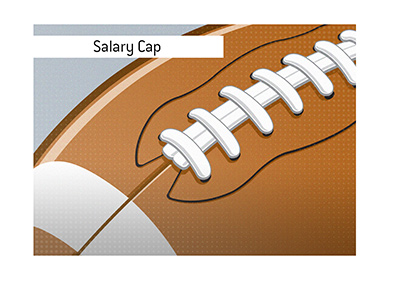 COVID-19 is going to have a near-term impact on the salary caps of the major North American leagues, and the NFL is no exception.
Earlier this week, the NFL and NFLPA agreed that the 2021 salary cap would be set at $182.5 million, which is a reduction of 8% from last year.
This news wasn't a surprise, as everybody knew that COVID-19 would have a dramatic impact on the finances of the NFL and its 32 teams going forward.
This doesn't change the fact that many teams are now scrambling to get underneath the cap, as last year's free agency season started just before the pandemic hit. This means that most teams are going to have to make some very tough decisions.
-
Some big-name players will agree to restructured deals in order to help their teams. Christian McCaffrey is one such example, as his restructured deal will save the Panthers over $6 million in cap room.
For other players, they are faced with the unpleasant reality of being cut from their teams in order to make cap room.
The New Orleans Saints, for instance, were way over the cap and made a number of cuts, including Kwon Alexander, Jared Cook and Emmanuel Sanders.
-
Other players were told that they would not be receiving the franchise tag and very likely not getting the money that they were looking for.
This applies to running backs such as Chris Carson and Aaron Jones, who were both told by their respective teams that they would likely not be receiving top-tier running back money. This very likely means that both players will be finding new homes this offseason.
In addition, Kenny Golladay was not franchised by the Lions and will likely be playing for a new team this season.
-
These moves clear the way for the start of the 2021 league year, which gets underway at 4 pm on March 17th. This will be the official start of free agency.