1976 Tampa Bay Buccaneers Were Really, Really Bad
Published on December 6th, 2021 11:46 am EST
Written By:
Dave Manuel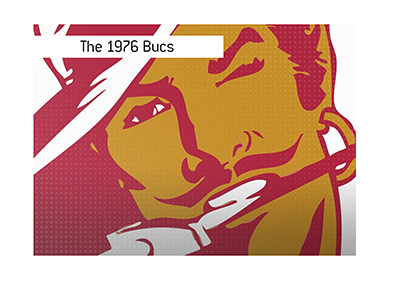 Every year in the NFL, there are really good teams and really bad teams. It's just the nature of the beast.
The really bad teams might win a small handful of games (or even zero in some cases), though they still don't come close to topping the worst teams of all time.
The 1981 Baltimore Colts were really, really bad, giving up 533 points in a 16-game season (the all-time record), though there was one team that was even worse - the 1976 Tampa Bay Buccaneers.
In 1976, two expansion teams entered the NFL - the Tampa Bay Buccaneers and Seattle Seahawks.
The Buccaneers were absolutely dreadful, going 0-14 over the course of the season.
The Bucs had a minus
287 point differential
in the 1976 season, meaning they were outscored by an AVERAGE of 20.5 points per game that season.
The Bucs scored just 8.9 points per game that season, while giving up an average of 29.4 per game.
The Bucs were shut out 5 times in a 14 game season, as they would lose 20-0, 23-0, 21-0, 34-0 and 42-0 over the course of the season.
-
Coach John McKay decided it would be a good idea to hammer his team with 2-a-day practices for over two months, and this resulted in the team suffering numerous injuries.
The 1976 Bucs were obviously bad, though they weren't TERRIBLE, as the team would produce numerous Hall of Famers, and they would end up making the Conference title game just a few short years later.
1976 and 1977 were terrible years for the Bucs, however, and their 1976 point differential may end up being a record that is never topped, especially in this modern era of parity.
-
A special shoutout goes to the 1981 Baltimore Colts, who gave up a point differential of minus-274, en route to the worst defensive performance in the history of the NFL.