Teams Have Missed Their Pick a Couple of Times In the Past
Published on April 30th, 2021 1:08 pm EST
Written By:
Dave Manuel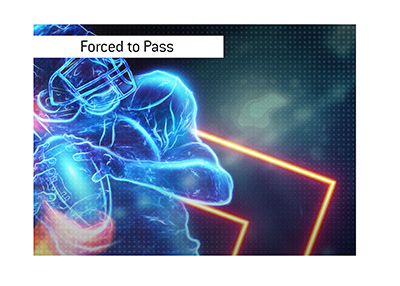 In order to keep things moving, the NFL has a time limit when it comes to teams making their draft picks in the NFL Draft.
Teams have 10 minutes to make their pick in the first round, 7 minutes to make their pick in the second round and 5 minutes in Rounds 3-6.
What happens if a team doesn't make their pick by the end of their time limit?
Has a team ever missed out on making a pick?
There have been a couple of times when teams missed out on making their pick.
The most notable occurrence took place in 2003, when the Minnesota Vikings were forced to "pass" on making the 7th overall pick.
The team was attempting to make a trade and soon ran out of time. There was a communication problem, and the Vikings were forced to "pass" on making their pick.
According to the rules, the Vikings were free to make their pick at any time after they "passed", though a couple of teams (Jacksonville and Carolina) quickly jumped up to make their picks before Minnesota could submit their pick.
By the time that the Vikings got their pick together, they were making the pick at #9 instead of #7.
Things worked out for the team, however, as they were able to pick Kevin Williams, who turned out to be a very good player.
-
This situation also took place at the 2011 NFL Draft, when the Baltimore Ravens ran out of time when they were debating who to take with the 26th overall pick.
As a result, the Kansas City Chiefs moved up to #26 and took Jonathan Baldwin, while the Baltimore Ravens eventually selected at #27, taking Jimmy Smith, a Cornerback out of Colorado.
-
The NFL Draft is so important to the future fortunes of NFL teams, so it's not surprising that executives would have a hard time selecting players, especially if somebody that they really coveted was taken just before they were going to pick.