Why Are So Many Taunting Penalties Suddenly Being Called?
Published on November 9th, 2021 12:46 pm EST
Written By:
Dave Manuel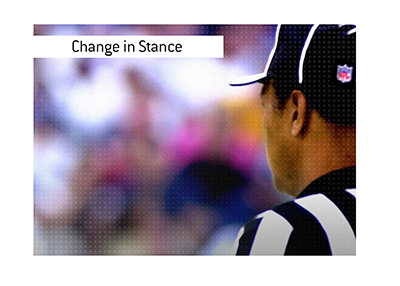 Many NFL players and fans are up in arms over the deluge of taunting calls that have been taking place so far this season.
Games are being decided due to the calling of taunting calls late in games - as an example, see the Bears vs Steelers game that took place on November 8th, 2021, where a late taunting call on the Bears cost them the game.
Did the league implement a new taunting rule in the offseason?
Is that why taunting calls are way up this year?
The answer is - no, there are no new rules on the books, THOUGH the NFL Competition Committee wanted NFL officiating crews to place more attention on taunting for the 2021 season.
New York Giants owner John Mara, who sits on the competition committee, said that the committee was "sick and tired" of the taunting in the game, and that they wanted officials to do more to minimize taunting, which is described in the rule book as "using baiting or taunting acts or words that may engender ill will between teams".
-
Many people believe that the change in stance re: taunting came about after Antoine Winfield taunted Tyreek Hill in the Super Bowl by "throwing up the deuces", which is what Hill usually does after a big play.
-
The general consensus amongst fans seems to be that the referees have gone too far in enforcing the taunting rule, and that the league has reverted back to the "No Fun League".
Players seem to be confused as to the rules - can they still celebrate, or will that be seen as taunting?
It's easy to forget that players get very emotionally charged over the course of a game, and refraining from celebrating due to fear of incurring a taunting penalty can be difficult.