NFL Begins Process of Easing Into World of Sports Betting
Published on August 12th, 2019 2:49 pm EST
Written By:
Dave Manuel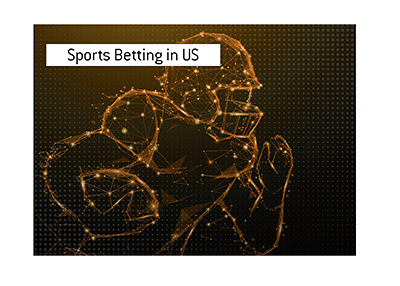 After the NBA, NHL and MLB inked various deals to get into the rapidly expanding online gambling market, many were asking the question: when would the NFL follow?
After all, the NFL is the biggest professional sports league in the United States. The NFL has the ability to move the needle the most when it comes to sports betting, and there is no doubt that legalized sports gambling will prove to be a rich new revenue source for the league.
Earlier today, the NFL started their presumed move into the world of sports betting after inking a deal with Sportradar, which is a company that the league currently has an equity stake in.
According to the terms of the deal, data firm Sportradar will distribute up-to-the-second NFL data to online sports books around the world. This will allow sports books across the globe to offer richer and more enhanced in-play betting options on NFL games, as they will be getting their data directly from the source - the NFL.
-
This is likely just the beginning for the NFL as it move into the world of online sports betting.
Other leagues have signed sponsorship deals with casinos and online sports books, and there is almost no doubt that the NFL will follow suit at some point.
There is also no doubt that the deals that the NFL ends up signing will be the most expensive of any that the major sports leagues have signed so far.
-
As we have seen in Europe, sports betting is wildly valuable to sports leagues, as it creates lucrative new revenue streams and also has a dramatic impact on TV ratings, as fans will continue to watch games that they wouldn't have before, as they will have money riding on any number of outcomes throughout the game.
NBA Commissioner Adam Silver was one of the first proponents of embracing sports betting, and now all four major North American sports leagues have fallen into line.
Source: Bloomberg.com -
NFL Takes First Major Gambling Step With Sportradar Data Deal