NFL Not Planning on Altering Their Season Schedule
Published on May 3rd, 2020 10:11 pm EST
Written By:
Dave Manuel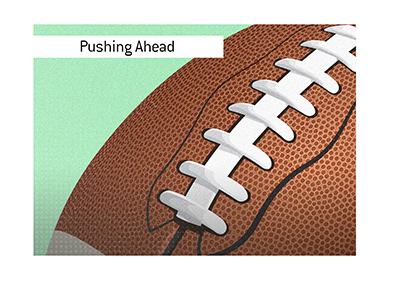 The NFL, which has not postponed any of its offseason schedule as of yet, is planning on releasing the full 2020 schedule later this week.
According to reports, the NFL is not planning on altering any of their 2020 schedule as of this moment. This means that the regular season will start on September 10th, and the Super Bowl will take place on February 7th.
In addition, the NFL is planning on playing their games in stadiums filled with fans.
That is not to say that the NFL doesn't have contigency plans in place in case they are forced to change their plans. After all, if the league is advised to change their plans by health officials, they will obviously likely do so.
Those contigency plans include potentially delaying the start of the season to mid-October, and/or playing in stadiums with no fans.
According to reports, the NFL is NOT planning on playing games in neutral sites, which is an idea that has been tossed around by other leagues such as the NHL and NBA.
-
The NFL is the most valuable sports league in the world, and their actions are obviously going to be watched closely by the other leagues.
With lockdowns starting to ease across the world, the NFL is obviously confident that they will be able to put in a full season before another potential flare-up of the Coronavirus.
The NFL pushed ahead with free agency and the draft without much in the way of complications, and they are now hoping that the next part of the season (training camp/pre-season/regular season) can move forward as well.