NFL Season Kicks Off on Thursday Night With Kansas City Chiefs vs Houston Texans
Published on September 8th, 2020 1:04 pm EST
Written By:
Dave Manuel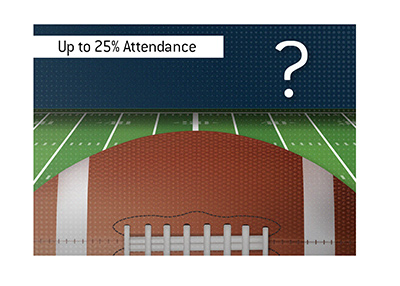 On Thursday night, the NFL's regular season will officially kick off with the Kansas City Chiefs starting their title defense against the Houston Texans.
The NFL season has snuck up on us for a reason - there were no pre-season games due to the COVID-19 outbreak.
In fact, the NFL will look much different this year, mainly due to the fact that there will be few or no fans in attendance, depending on the city. Some cities have banned fans entirely for the season, while other cities are allowing up to 25% attendance.
This is obviously a hit for the NFL, though their bread-and-butter is the lucrative national TV deals that fills the owner's pockets with billions of dollars per season. As long as these deals remain intact, the league will be just fine.
-
As mentioned, the Kansas City Chiefs will be celebrating their title win on Thursday Night Football.
The team is looking as dangerous as ever, led by the arm of Patrick Mahomes and a dynamic offence that includes the likes of Tyreek Hill and Travis Kelce.
As long as Mahomes is at the helm, the Chiefs will likely always be considered title contenders.
The Houston Texans, on the other hand, will look considerably different than they did last season.
Deandre Hopkins is out, while David Johnson is in.
The offence will be led by Deshaun Watson, who recently signed a lucrative extension with the team. Instead of Hopkins, Watson will now be looking to target such as Will Fuller to push the ball down field.
The Chiefs are 9 1/2 point favourites to win this game, depending on the sports book. The over/under total is set at 59 points.
-
The NFL is the last of the major North American sports leagues to make its return. The league finished its last game just before the start of the pandemic in the late winter/early spring.
What will the atmosphere be like without 80,000 fans in attendance?
Luckily for the NFL, much of its business is derived from its TV contracts, and fans of the sport are not stopping their bets and fantasy football leagues, etc.
The NFL should be just fine, though they are surely hoping to return fans to the stands ASAP.