Morten Andersen Holds Record With 382 Games Played
Published on March 10th, 2022 5:20 pm EST
Written By:
Dave Manuel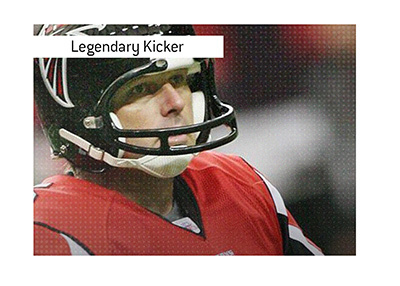 If you were thinking about which NFL player had played in the highest number of games, who would you think of?
Many people would likely immediately think of Tom Brady, who played quarterback at a high level until he was almost 45 years old.
Tom Brady, however, has only played in the seventh most number of games over his illustrious NFL career.
Think about which position results in the least amount of wear and tear on the body, and which position endures the least amount of punishment.
It shouldn't be surprising to learn that the top four players in terms of total longevity were all kickers - Morten Anderson, Adam Vinatieri, Gary Anderson and Jeff Feagles top the list, and they are all kickers.
Morten Andersen has played more NFL games than any other player over the course of his career, as he played 382 games between 1982 and 2007.
Andersen is followed by Adam Vinatieri (365 games) and Gary Anderson (353 games).
-
Morten Andersen, who is in the Pro Football Hall of Fame, played professional football until he was 47 years ago, which is a remarkable accomplishment.
After getting drafted in the 4th round by the New Orleans Saints in 1982, Andersen would play for five different teams, including the Atlanta Falcons twice.
Andersen made first-team All-Pro five times, and went to the Pro Bowl seven times.
The thing about Andersen is that he was still kicking at a high level after deciding to retire in 2007.
In his final NFL season, Andersen went 25-28, with his three misses coming from outside of 40 yards.
Andersen had said that he wanted to play until he was 50, and likely could have given his results at the end of his career.
-
Over the course of his career, Andersen only missed 10 extra points and hit almost 80% of his field goals.